Suns out puns out which means Summer is fast approaching and what seems to be a very hot spring, so we've got some tips to keep your furry friends a little cooler...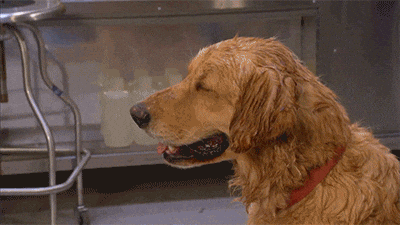 Your doggos should always have access to water and if possible make sure the water is cool, even on walks bringing a portable bowl and water bottle is always a good idea

Make sure there is a shaded area so they are able to get out of the sun

Pavement and other surfaces like sand can get hot so if it is too hot for you to walk on barefoot it is too hot for them

Watch for signs of heat stroke in dogs this may include (fast heartbeat, vomiting, diarrhea, drooling, slower than usual, bright red or blue gum/tongue... if you notice this move your doggo to a cool place, try and cool them dog with a cold rag or ice pack and have cold water/ ice cubes there for them as well. It is always a good idea to take them to a veterinarian to be checked out as well!

Give them a cold treat... our furry friends are always deserving of treats, so with a cold treat they are having a treat and cooling down at the same time, a win win! (If you are looking for a place to get cold treats, you are in the right place we have a pupsicles available to order here on our website!)

Limit exercise to the early morning or late evening to avoid the hotter temperatures during the day
Stay cool out there guys!.. and as always stay pawesome!